website design & development
Let's make a website that's as unique as you are
We are excited to offer our expertise and experience to help you create a website that meets your unique needs and goals.
Our website design and development services are tailored to meet the needs of businesses of all sizes and industries.
Whether you're looking to create a simple website to establish an online presence, or you need a more complex site with custom features and functionalities, we can help.
Content Management Systems
We use the best CMS platforms to build, manage, and optimize your website's content.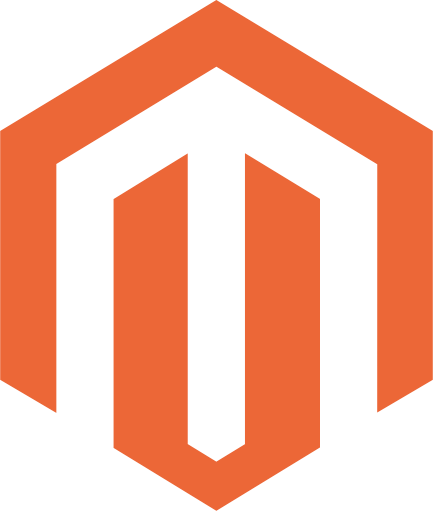 Innovative web dev toolbox
Our innovative web development toolbox consists of cutting-edge tools and technologies to build websites that are fast, functional, and visually stunning.
Responsive Website design & development
Our web designing services include responsive design, which is essential for supporting mobile users.
With over half of all Internet traffic coming from mobile users, we recommend responsive design as best practice for SEO and to prevent losing potential customers.
Our team ensures that your website's design is compatible with all devices, so your visitors can have an optimal experience, regardless of the device they use.
At Boomxoom Digital, we offer comprehensive database integration services that cover all tiers – basic, advanced, and full development.
Our team of expert designers and developers work with you one-on-one to understand your business needs and provide a personalized solution that meets your exact requirements.
We understand that every company has different needs when it comes to databases, and we approach each project with a tailored strategy that delivers results. With our database integration services, you can be confident that your website will have the functionality and support it needs to succeed.
E-commerce Functionality: Website for Online stores
Our experienced strategists can help determine which tier is most suitable for your business needs. Our designers and developers ensure that your selected tier provides the best return on investment (ROI) and user experience (UX).
With our e-commerce functionality service, you can maximize your online sales potential and ensure a seamless shopping experience for your customers. Contact us today to discuss how our e-commerce service can benefit your business.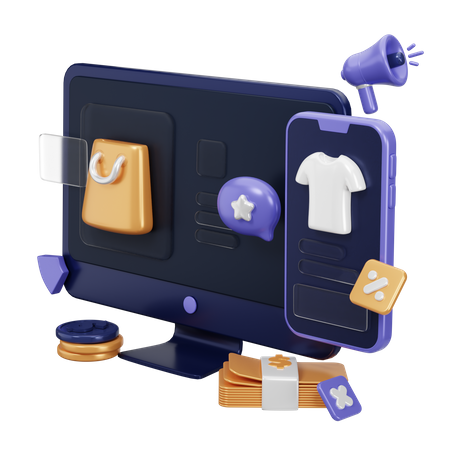 Stand Out in Style: Custom Website Design
At Boomxoom Digital, we recognize the importance of crafting a website that truly represents your brand and meets your business goals. That's why we value a personalized approach to our web design services.
Even with our rapid web design option, we ensure that your website captures your branding, aligns with your goals and vision, and delivers a memorable user experience to your target audience.  With our custom-tailored web design services, your website will stand out and outperform the competition.
Boomxoom's process & strategies
At Boomxoom Digital, our website design process is a collaborative journey that starts with understanding your business, audience, and goals.
We use this information to create a custom plan and strategy that guides us through wireframing, design, development, testing, and launch. Our process is agile, iterative, and data-driven, ensuring that your website is functional, user-friendly, and visually stunning.
We also provide ongoing support and maintenance to keep your website up-to-date and secure.
Our website design process starts with a discovery phase where we get to know your business, target audience, and goals. We conduct a thorough analysis of your existing website (if any), as well as your competitors and industry trends. We use this information to create a custom plan and strategy that aligns with your business objectives.
In this phase, we work closely with you to define the site map, content strategy, and user experience design. We create a detailed roadmap that outlines the scope, timeline, and budget for the project.
This phase involves creating wireframes and mockups to visualize the site layout and design elements, such as color, typography, and imagery. We focus on creating a unique and memorable visual identity that represents your brand and engages your audience.
In this phase, we begin coding and building the functional aspects of the website. We use the latest web technologies and best practices to ensure your website is fast, secure, and optimized for search engines. We also integrate any third-party services you require, such as payment gateways or social media platforms.
This phase involves reviewing and testing the website for functionality, usability, and performance. We conduct thorough QA testing to ensure that the website is free of errors and meets all the project requirements.
Once the website is ready, we deploy it to a live server and conduct final testing to ensure it is working correctly. We provide you with training and support to manage the website, and we also offer ongoing maintenance, updates, and optimization to ensure your website continues to meet your business goals.
Who will benefit from this service?
Our solution benefits a diverse range of individuals and businesses looking to grow their online presence, increase sales, and achieve their business goals.
Frequently asked questions
FAQs: Website design & development
Get answers to your website design & development questions with our FAQs, covering everything from cost to timelines and functionality.
Web design is the process of creating the visual elements of a website, such as layout, color, and typography.
Web development is the process of creating the functional aspects of a website, such as coding, scripting, and database management.
What is a custom website?
A custom website is a website that is designed and developed specifically for a particular brand, as opposed to a website built on a pre-made template.
How long does it take to build a website?
he timeline for building a website depends on several factors, including the size of the website, complexity of features, and client approval process.
What kind of support is offered after website launch?
We offer ongoing website maintenance and support, including regular backups, security updates, and bug fixes.
Can you design a website that is mobile-friendly?
Yes, we design and develop websites that are fully responsive and optimized for mobile devices.
Do you offer e-commerce website development?
Yes, we offer custom e-commerce website development services, including shopping cart integration and payment gateway setup.
How much does design and development cost?
The cost of web design and development services varies depending on the scope of the project, complexity of features, and level of customization required. Contact us for a quote based on your specific needs.
How do you ensure the security of the website?
We ensure website security through SSL coverage, proprietary source code, and regular security updates to mitigate risks of breach and other common security threats.
Can you integrate third-party services into the website?
Yes, we can integrate a range of third-party services into your website, such as payment gateways, social media platforms, and marketing automation tools.