From click to sale: Build high-converting funnels with ease
To thrive in today's competitive business environment, you need more than just a good product or service. You need to turn interested prospects into paying customers. That's where sales funnels come in – guiding potential buyers through the purchase process from start to finish.
A properly executed sales funnel can improve engagement, nurture leads, increase conversion rates, and boost revenue. So if you're looking to take your business to the next level, it's time to invest in a well-designed sales funnel.
Guide potential customers through the sales process to increase leads and sales for your business.
Sales funnel management is an aspect of any successful sales strategy. It involves guiding potential customers through every stage of the sales process until the desired outcome is achieved.
However, for the customer onboarding team to take over, effective sales funnel management must first be established.
At Boomxoom, we understand that the key to an effective sales funnel management strategy is aligning it with the company's sales process. This means constantly staying in touch with the marketing funnel to ensure that goals and approaches are aligned for maximum results.
How our sales funnel boosts eCommerce conversions
Our ecommerce sales funnel services consider several factors to guide visitors towards desired results, as the conversion process varies depending on the platform and product.
We understand visitors have short attention spans, which is why our goal is to quickly capture their attention, educate, convince, and make it easy to act.
We've mastered this efficient and streamlined process, offering customization for high onsite conversion rates. At Boomxoom Digital, we've created successful strategies for various ecommerce websites.
Sales funnel Optimization
At Boomxoom Digital, we believe that sales funnel optimization is key to maximizing profits. We specialize in integrating new methods into existing sales funnels to improve results specific to your industry.
Our approach is customized and we never believe in a one-size-fits-all solution. With a focus on unique factors, we analyze your sales funnel process and make improvements using up-to-date search engine optimization techniques.
As industry leaders, we continuously improve our skills to deliver polished results to our customers. Trust us to take your sales funnel to the next level.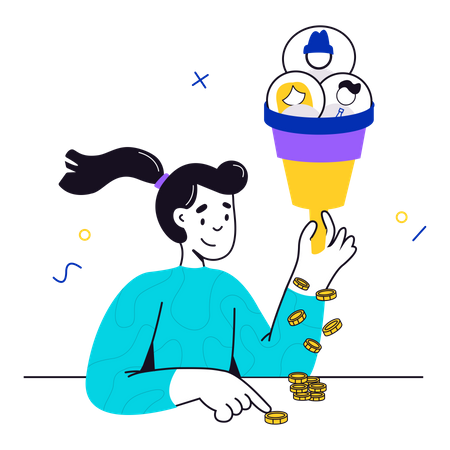 Although there are numerous types of sales funnels, it's worthwhile to focus on the top-performing ones, which include the following:
Who will benefit from Sales funnel page?
Our solution benefits a diverse range of individuals and businesses looking to grow their online presence, increase sales, and achieve their business goals.
Frequently asked questions
FAQs: Sales funnel creation & management
Get answers to common questions about creating and managing sales funnels, including best practices, software tools, and performance tracking tips.
A sales funnel is a step-by-step process used to convert potential customers into actual buyers.
Why do I need a sales funnel?
A sales funnel is essential to drive leads, nurture relationships, and ultimately boost conversions and sales.
How can Boomxoom Digital help with my sales funnel?
The cost of Facebook Ads varies depending on a variety of factors, including the size of the target audience, the competition for ad space, and the ad budget. Facebook Ads can be as low as a few dollars per day, but can also cost thousands of dollars per month for larger campaigns.
What are the benefits of sales funnel services?
Outsourcing sales funnel services saves time, boosts productivity, and provides expertise for optimal results.
Can I track my sales funnel's performance?
Yes, our team uses analytics and tracking tools to monitor performance, identify issues, and optimize results.
How long does it take to create a sales funnel?
The duration of the sales funnel creation process depends on the complexity of the funnel and the client's needs.
What is the cost of sales funnel services?
The cost of sales funnel services depends on the scope of the project and the level of service required.
Can I modify my sales funnel once it's in place?
Yes, we provide ongoing support and modifications to ensure that your sales funnel is always optimized for maximum performance.